1/2HP Wood Turning Lathe Benchtop Lathe Adjustable Speed Woodworking Sanding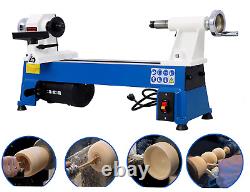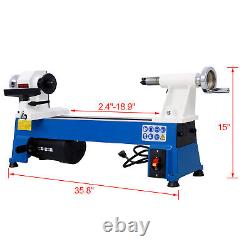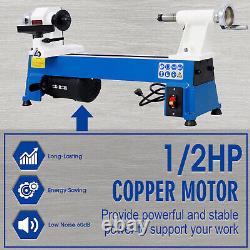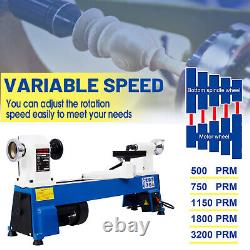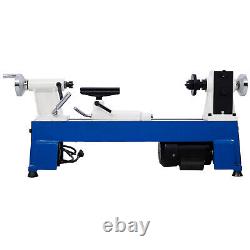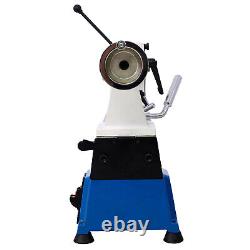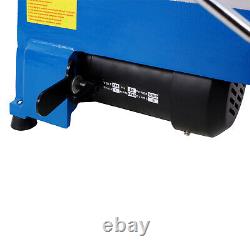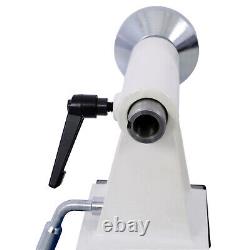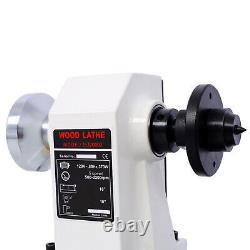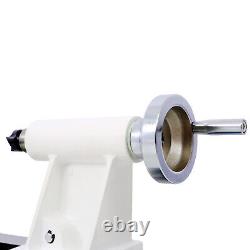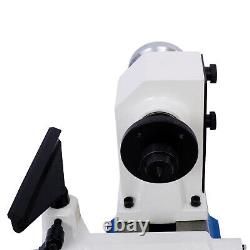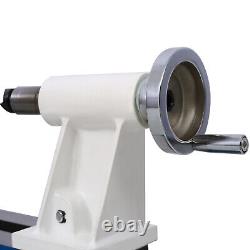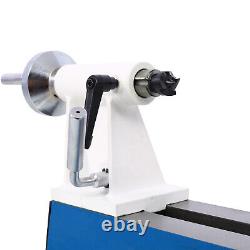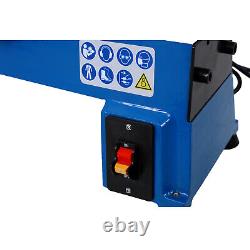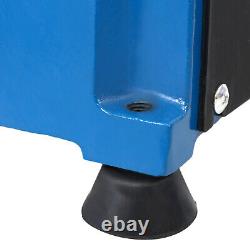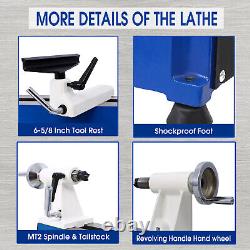 Experience Versatile Speed Control: Our benchtop wood lathe features 5 variable operating speeds, allowing you to easily change the speed to suit your specific turning needs. Adjust the belt and choose from 500, 750, 1150, 1800, or 3200 revolutions per minute. Turn different workpieces with precision and control. Enhance Your Work Capacity: With our wood lathe, you'll have ample space to tackle a wide range of projects.
The generous distance between centers, measuring 18 inches or 45.7 cm, provides room for longer workpieces. The swing over bed is 10 inches or 25.4 cm, giving you the flexibility to handle larger pieces.
You can adjust the distance between centers effortlessly using the hand wheel and tailstock, allowing for greater versatility. Power through Your Turning Needs: Equipped with a powerful 1/2HP 110V 60HZ pure copper motor, this wood turning lathe boasts a reliable 1/2HP of power.
This motor provides the necessary strength to effortlessly handle your turning needs. The spindle threads measuring in at 1 inch by 8 TPI ensure stability and compatibility.
The lathe comes with an MT2 headstock spur center and MT2 tailstock live center for added convenience. Built to Last: The body of our wood lathe is constructed from heavy-duty cast iron, ensuring durability and stability. The all-steel revolving handle adds strength and longevity to the machine. The four rubber feet keep the lathe running smoothly and quietly, minimizing vibrations. Our wood lathe is designed to provide reliable service for many years to come, giving you peace of mind with your investment.
Perfect for Limited Space: Ideal for smaller work areas, our scaled-down mini wood turning lathe is a great option. While it fits well in limited spaces, it doesn't compromise on performance. This versatile lathe is perfect for turning pens, bowls, cups, toys, and other small projects. It's a valuable addition to any workshop, catering to the needs of both hobbyists and professionals alike.
Distance between center: 18in/45.7cm. Swing over bed: 10in/25.4cm. One tool rest: 6-5/8 inch.
We are committed to resolve all issues for you. For complete information, including return address. We will try our best to reply to your emails ASAP. However, due to high peak of daily emails and time zone difference, we may not be able to reply your emails immediately.