21st Century Innovation Case Neck Turning Lathe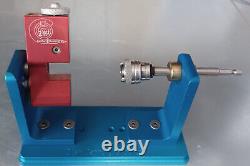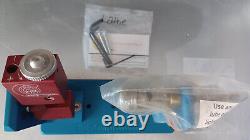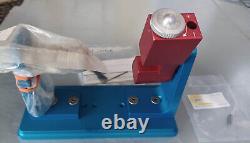 Neck turning removes material from around the case neck in order to create uniformity in concentricity and thickness. It is a critical aspect of case preparation used to improve accuracy, extend the life of your cases, and to control the clearance between the case neck and the rifle chamber. It is recommended by champion precision rifle shooters from around the world. While it is an essential operation for shooters looking to maximize the accuracy of their firearms, even recreational target shooters and hunters may benefit from turning their case necks. Two cutters included, one in bag is a #C20, One in Lathe appears to be a #C35.
308 (medium case base) included.