8 × 16 Mini Metal Lathe 1100W Metal Gear Digital Display 9-Turning Tools Set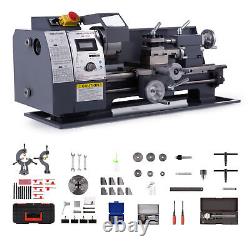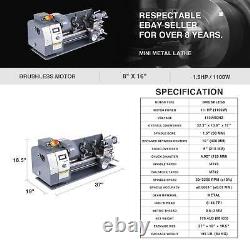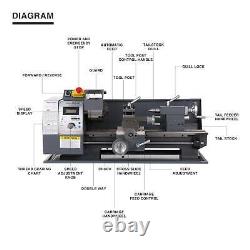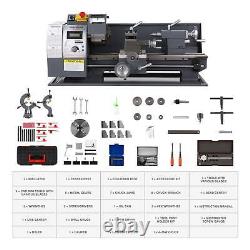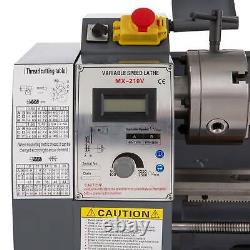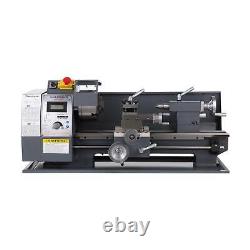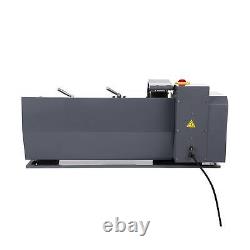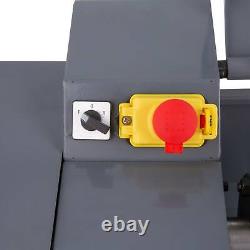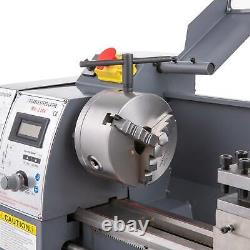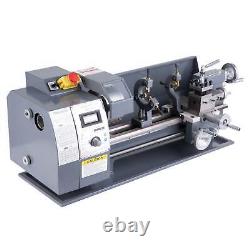 Motor Power: 1.5 HP (1100W). Spindle Speed: 50-2250 RPM (±10%). Metric Thread 0.5-3 mm.
Package Weight 168 lb (76 kg). 5 × Tools with Various Blades. 9 × CNC Mini Tools with Various Blades. 1 × Tool Post Holder Kit. 1 × Micrometer Screw Gauge.
Our lathe is used for all kinds of machining. It can be used for turning, facing, drilling, boring, and turning thread. It also can be used for precision parts processing, sample processing, and model processing. It is popular with car and gun modification enthusiasts.
Extensive use and simple operation. Wide Application: This mini metal lathe is ready to handle a wide range of processing tasks including turning, drilling, threading, and cutting.
Large Through Hole: The 1½? Wide through hole allows easy work with long and thin pieces including pins, bushings, axles, and shafts. 4-Way Tool Post: The lathe's adjustable four-way tool post allows you to easily change your cutting tools and offsets for easy beveling.
Stepless Speed Control: Easily adjust your lathe to any rotational speed from 50 to 2250 rpm, giving you complete control & permitting a wide range of projects & materials. High-Precision 4-Jaw Chuck: Ideal for professionals, this mini metal lathe is equipped with a high-precision chuck with 4 jaws able to handle both square and round objects with ease. Premium Metal Gearing: Especially suitable for threading, this wear-resistant and durable set of metal gears provides strong and efficient power transmission to the lathe.