Gaboon Ebony Turning Blank/Square Blank/Wood Block/Lathe 1-1/2 x 1-1/2 x 36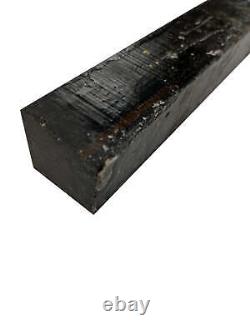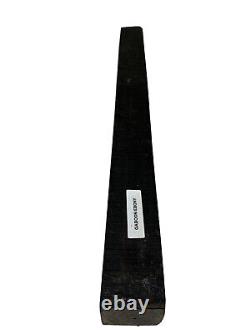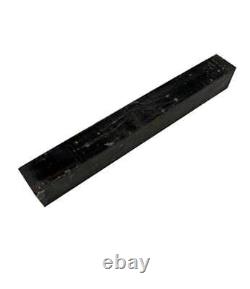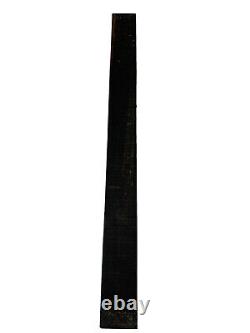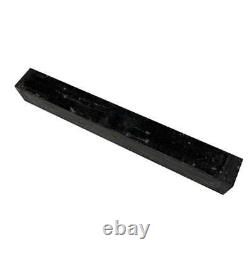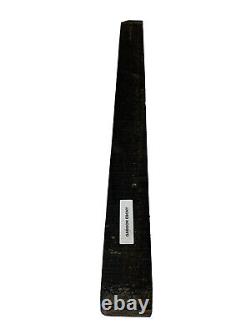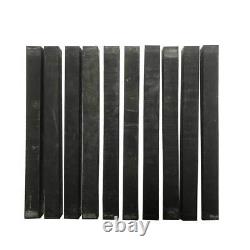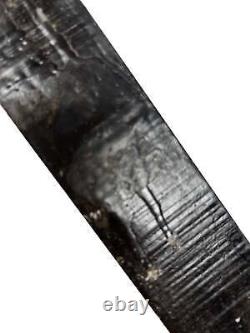 Gaboon Ebony Turning Wood Blank/Pool Cue Blank - Premium Wood for Stunning Woodworking and Culinary Creations. Unleash your artistic flair in whittling, craft, wood turning, and DIY with our exceptional Gaboon Ebony Turning Wood Blank! This single masterpiece boasts air-dried, premium wood, measuring 1.5" thick, 1.5" wide, and an impressive 36 long, allowing you to create striking works of art. Reignite your passion for craftsmanship and dive into your next extraordinary project today! 1-1/2" x 1-1/2" x 36.
Gaboon Ebony, African Ebony, Nigerian Ebony, Cameroon Ebony. 3,080 lbf (13,700 N). Gaboon Ebony (Diospyros crassiflora) is a rare and prized exotic hardwood species native to central and western Africa.
It is renowned for its striking appearance and exceptional properties. Color: Gaboon Ebony is famous for its deep, jet-black color, often considered one of the darkest woods in the world. Grain: The wood exhibits a fine, even grain with occasional interlocking patterns, adding to its elegant and luxurious appearance. Texture: It has a smooth and polished texture, making it highly desirable for fine woodworking projects. Durability: Gaboon Ebony is incredibly durable and resistant to rot and decay, making it ideal for applications that require long-lasting and sturdy materials. Uses: Excellent for custom pool cues, gun knife scales, handles, fine furniture and cabinetry, inlays, and musical instruments, turnings, carvings, and other small specialty objects.
We do accept reasonable offers from buyers. You will get the item with the same measurement as. Our products are defect-free and we guarantee 100% product satisfaction.
We are happy to answer your queries to serve you better. NB: This Picture Is Only A Sample Piece.
You Will Get Almost Similar Piece. For Rates please message us. Wood blanks, turning wood blanks, turning blanks, turning lumber, turning stock, turning wood, woodturning blanks, wood blocks, wooden square blocks, hardwood blocks, exotic wood turning blanks, square wood, Square wood blanks, wood turning blanks for sale, turning blocks, turning blanks wood, air dried wood turning blanks, wood lathe turning bowl blanks, lathe blanks, wood turning blank, wood blocks, ebony wood, ebony turning blanks, ebony lumber, ebony blank, gaboon ebony turning wood blank, woodworking, diy woodworking, wood craft, blank, Wood Turning, Fine Wood.