NEW ROCKLER 5 pc. TURNING TOOL SET 19 1/4 HSS LATHE WOODTURNING BOXED ERGONOMIC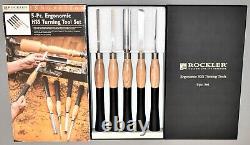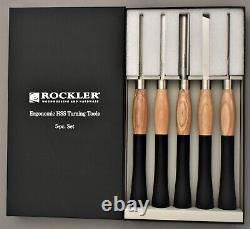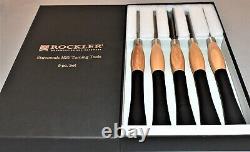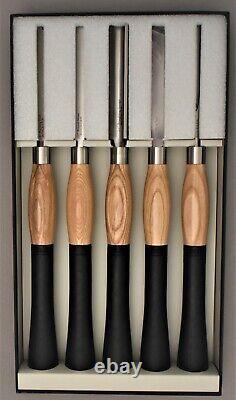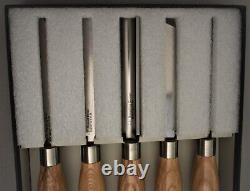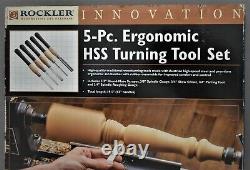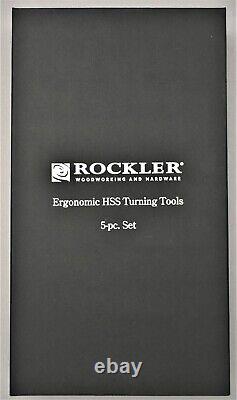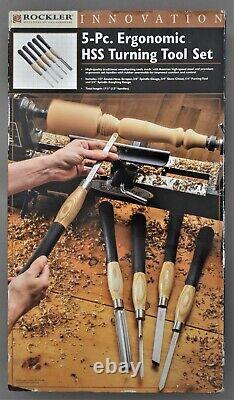 This is a NEW ROCKLER 5 pc. TURNING TOOL SET - 19 1/4 LONG. High Speeed Steel LATHE BOXED ERGONOMIC WOODTURNING TOOLS. The outer box shows a small amount of wear.
Premium ash handles are coated with a soft, grippy rubber for a secure, effortless grip and excellent ergonomics. Shanks are made from high-quality S600 Austrian high-speed steel (equivalent to M2). All tools are 19-1/4'' long, with 13'' long handles (the same handle as the''Full-Size'' Carbide Ergonomic tools). Includes 1/4'' Parting Tool, 3/8'' Spindle Gouge, 3/4'' Spindle Roughing Gouge, 3/4'' Skew Chisel and 1/2'' Round-Nose Scraper.
Please check all the photos as this is the exact item you will receive.